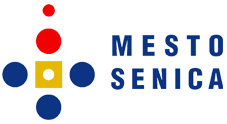 Cross-border lead partner
City of Senica
The City of Senica has considerable experience in the administration of structural funds projects and in making full use of donations. The city has already completed several successful projects as part of the cross-border partnership project on the Austrian-Czech border. Experience of the City of Senica in project implementation as part of the cross-border cooperation programme:
Regional centre of traditional crafts, trades and culture
Development study and project documentation
"Fire brigades from three sides of the Morava" project
Cross-border cooperation programme between the Slovak Republic and Austria 2007–2013
Intercultural education of children and adults
Intercultural education of (school)children and teachers
The city implemented 7 projects (of which 6 had microproject funding) as part of the Slovak Republic – Czech Republic cross-border cooperation programme 2007–2013.